Our Story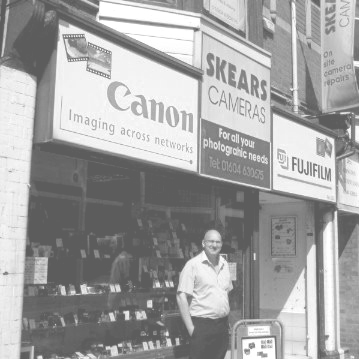 Honest, Impartial Advice, Since 1990:
Starting out in 1990 as a camera repair workshop in Bailiff Street, Northampton, we soon found a demand for both new and used photographic equipment. So we began to venture into the world of photographic sales.
As demand increased, we found ourselves requiring bigger premises and in 2002 we moved to our current location on the Wellingborough Road. This allowed us to hire more repair technicians and also increase the photographic services on offer, such as onsite developing and printing, ID photographs, video transfers, photo editing, sensor cleaning and photo gifts... to name just a few.
Five members of the Skears family still work in the shop, whilst other members of staff although not blood related, have worked for us so long, we count them as family!
We aim to provide our customers with the latest technology but with traditional customer service. Ask us any question, at anytime, we may not know the answer, but we endeavor to find out!